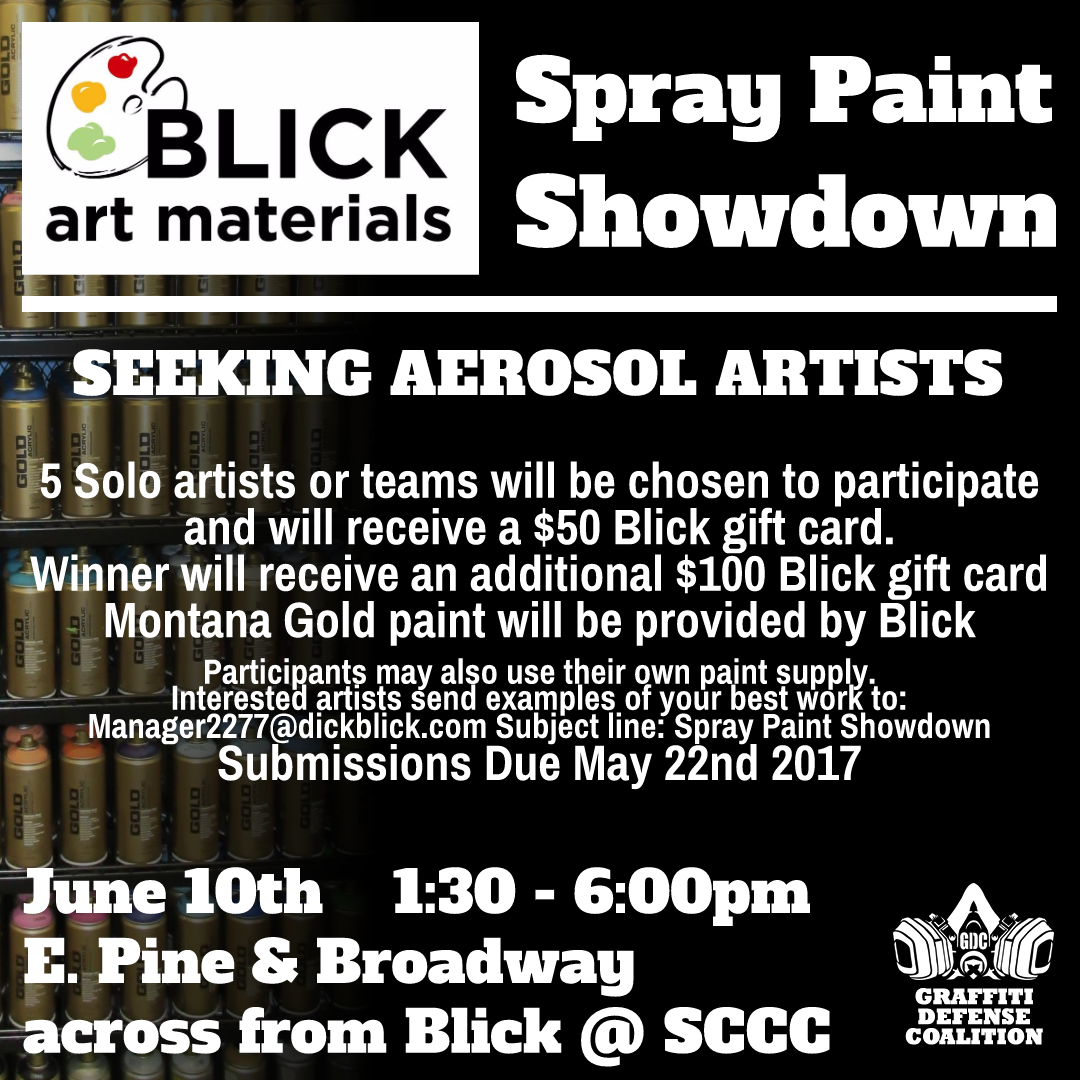 Blick Art Materials and GDC are seeking individual or team aerosol artists to participate in their 2017 Spraypaint Showdown
5 solo artists or teams will be chosen to participate and will receive a $50 Blick gift card. The winning solo artist or team of the showdown will receive an additional $100 Blick gift card.
Montana Gold paint palette will be provided to participants courtesy of Blick and Montana Gold Spraypaint. Participants may also use their own paint supply.
Interested artists send examples of your best work to:
manager2277 [at] dickblick.com
Submissions must contain the subject line "Spray Paint Showdown"
Submissions are due by May 22nd 2017
The Spraypaint Showdown will be held on June 10th from 1:30-6:00pm at E. Pine & Broadway across from Blick Art Materials (In the courtyard south of SCCC)