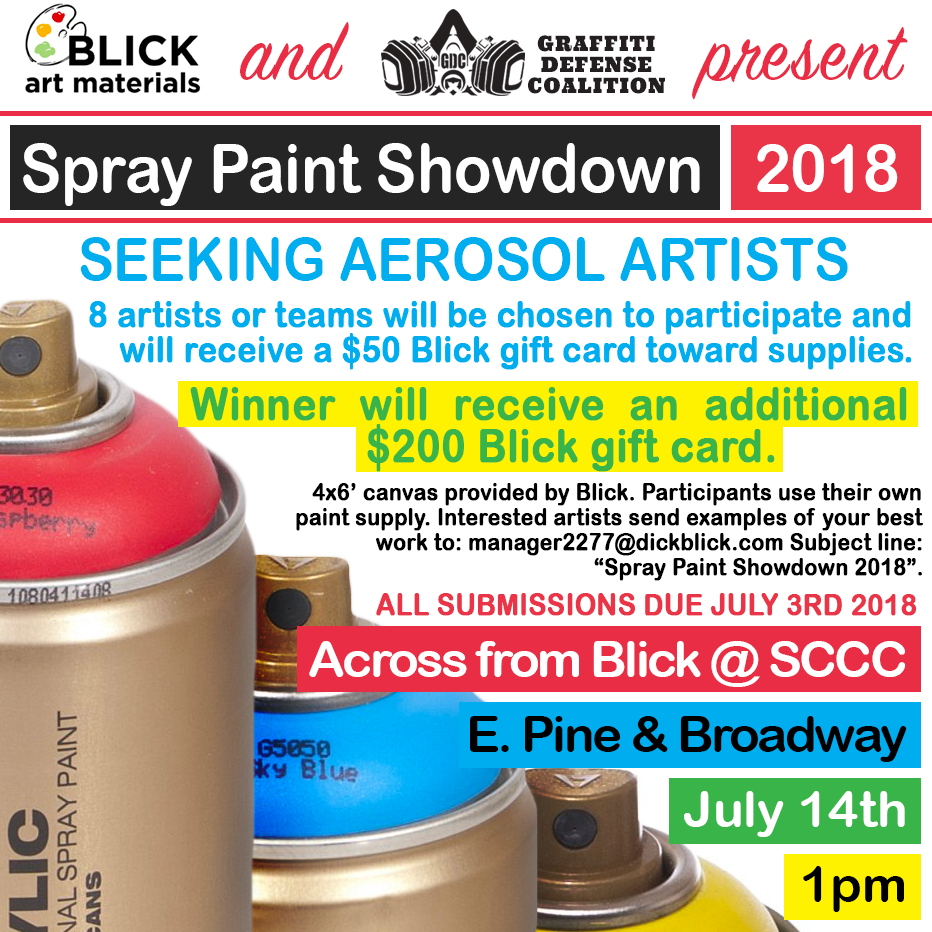 Blick Art Supplies and Graffiti Defense Coalition present: Spray Paint Showdown 2018
Call to Artists: 8 artists or teams will be chosen to participate and will receive a $50 Blick gift card toward supplies.    
Winner will receive an additional $200 Blick gift card.
4×6' canvas provided by Blick. Participants use their own paint supply. Interested artists send examples of your best work to: manager2277@dickblick.com Subject line: "Spray Paint Showdown 2018".
ALL SUBMISSIONS DUE JULY 3RD 2018

Event Details:
Location: Across from Blick @ SCCC Courtyard park.
Date: July 14th 2018
Time: Starting at 1:00pm