Get those final submissions in!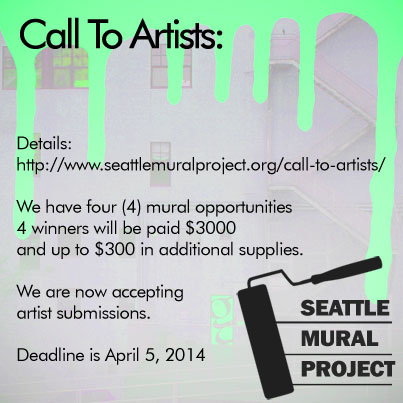 Its time for artists to get their final submissions in as our 2014 call to artists comes to a close.
Artists will have until midnight tonight to complete and submit their entries to be considered for the Seattle Mural Project 2014 Capitol Hill Seattle project.
Good Luck Everybody!
Go here to apply:
http://www.seattlemuralproject.org/call-to-artists/