Keep Voting! Thank You! Voting Closes May 31st.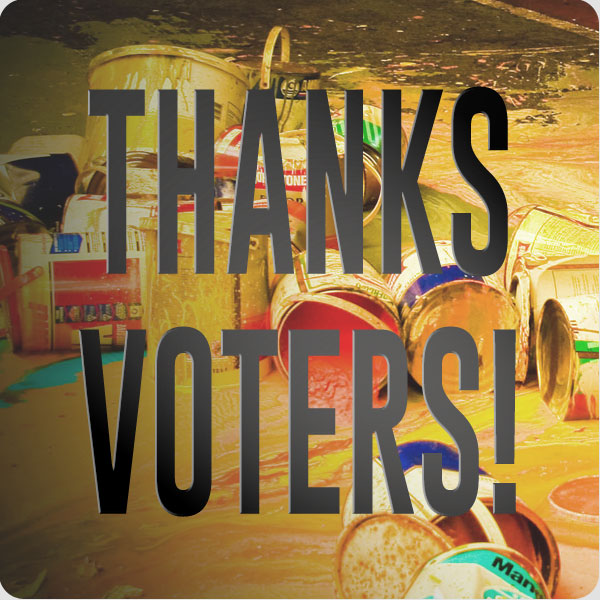 A BIG thank you to everyone who has voted so far. Keep the voting coming in.
Just a reminder that voting will end on May 31st so if you want to vote now is your chance!
Voting Links:
See the designs for Olive Terrace Apartments Here!
See the designs for Shop Rite Drugs Here!
See the designs for The Pike Building Here!
See the designs for Union Arts Cooperative Here!
Edit: Voting is now closed.
Also keep a look out for our IndieGogo fundraising campaign launching next week!  We will need your help to spread the word. Stay tuned for more info! Of course we will also be having exciting artist announcements coming up soon too. This is going to be a great summer!
Thanks to flickr.com/photos/practicalowl for the pic.